Gary J. Alter M.D.
Board Certified Plastic Surgeon & Board Certified Urologist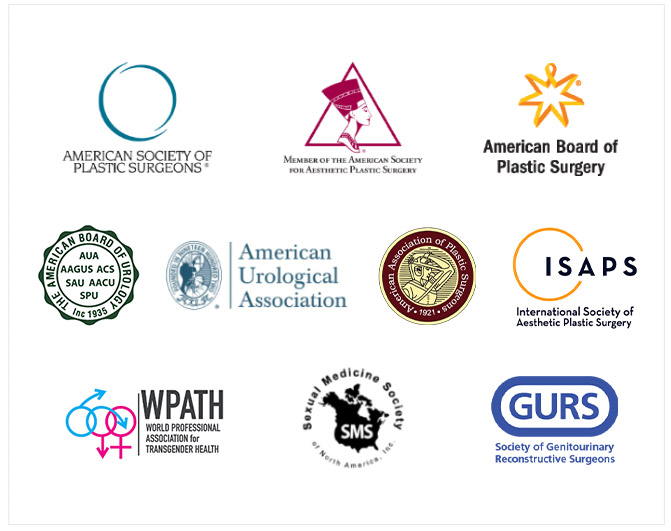 Gary J. Alter, M.D. is an American plastic surgeon who subspecializes in genital plastic surgery, including genital aesthetics and reconstruction. One of the first physicians with certification by both the American Board of Plastic Surgery and the American Board of Urology, he is an Assistant Clinical Professor of Plastic Surgery at UCLA School of Medicine, where he received his Doctor of Medicine degree.
Being both a board-certified plastic surgeon and urologist, Dr. Alter blends his expertise in plastic surgical procedures and anatomy with his urological training to advance female and male cosmetic and reconstructive genital surgical techniques. Additionally, he performs most cosmetic plastic surgical procedures.
Dr. Alter is widely respected by his peers for his pioneering male and female aesthetic genital procedures, having invented the central wedge labiaplasty (a.k.a Alter "V" labiaplasty) in the 90s and developing new procedures to repair botched labiaplasties. He has also created and refined surgery for buried/ hidden penis, invented new techniques for scrotum reduction, pioneered the modern male-to-female genital confirmation surgery, and more. Many of these procedures have been published in multiple textbooks and medical publications. He has lectured extensively worldwide in an effort to educate others on his innovative procedures.
Dr. Alter has appeared in a number of media outlets, including The New York Times, The Los Angeles Times, The Wall Street Journal, USA Today, Allure, Self, Glamour, Marie Claire, Cosmopolitan, and Health. He was a featured plastic surgeon on the E! show Dr 90210 for five seasons. And has been featured on numerous other TV shows, including, The Doctors, Botched, Strange Sex, The Larry King Show, and more.
Demand for Dr. Alter's invaluable expertise and unparalleled experience in genital anatomy and cosmetic procedures has led him to develop a bicoastal practice with offices in Beverly Hills and NYC. He treats patients from all walks of life from across the globe who are seeking his expert surgical techniques in genital repair and reconstruction, penis/scrotal surgery, gender confirmation, facial feminization, and other high-demand cosmetic and reconstructive procedures.