Gary J. Alter M.D.
Board Certified Plastic Surgeon & Board Certified Urologist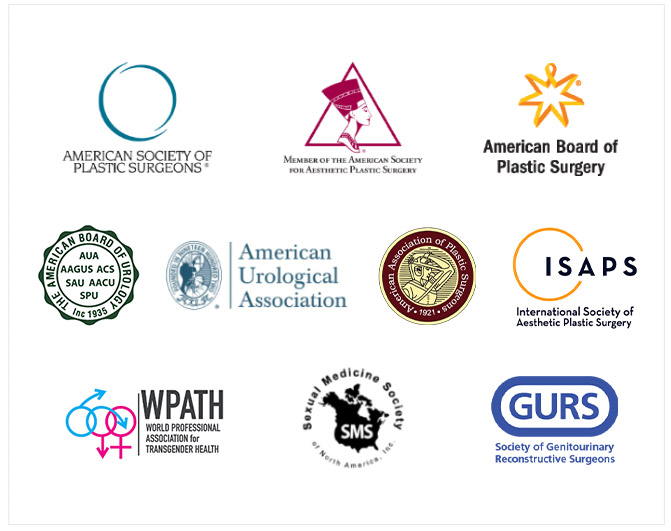 Gary J. Alter, M.D. is a highly experienced plastic surgeon specializing in genital plastic surgery, dedicating his expertise to genital aesthetics and reconstruction. Uniquely credentialed, Dr. Alter was one of the only physicians in the world to be certified by both the American Board of Plastic Surgery and the American Board of Urology. Dr. Alter shares his contributions to the field through his prolific research publications and by performing lectures and presentations worldwide.
Through decades of experience, Dr. Alter has blended his extensive urological training and intimate knowledge of anatomy with the artistry and technical skills required for plastic surgery to provide his patients and the medical field with a wide range of female and male cosmetic and reconstructive genital surgical techniques.
Dr. Alter offers the most advanced techniques for women and men in New York City.
Surgical Specialties
Dr. Alter's expertise extends to all male and female aesthetic and reconstructive genital surgeries, including labiaplasty, secondary labiaplasty revision, clitoral hood and clitoris reduction, penis and scrotal surgery, and some gender confirmation surgeries.
Contributions to the Field
Dedicated to education, innovation, and a patient-centered philosophy, Dr. Alter has consistently provided invaluable contributions to genital plastic surgery, enabling himself and his peers to provide the highest level of care through revolutionizing techniques.
His central wedge labiaplasty technique changed the trajectory of labiaplasty surgeries, greatly reducing risks and providing patients with a safer, more satisfying and aesthetic result.
In addition, Dr. Alter developed new approaches to repair botched labiaplasties, created and refined surgery for buried/hidden penis, revised techniques for scrotum reduction, and helped pioneer the modern MTF genital confirmation surgery.
Through extensive lectures, presentations, and publications, Dr. Alter has been instrumental in improving the surgical techniques and standard practices used in this highly nuanced field.
Media Presence
As a world-renowned plastic surgeon, Dr. Alter has been asked to appear in many media outlets, including The New York Times, The Los Angeles Times, The Wall Street Journal, USA Today, Allure, Self, Glamour, Marie Claire, Cosmopolitan, and Health.
He has also been featured on multiple TV shows, discussing his innovative techniques and sharing expert opinions on The Doctors, Botched, Strange Sex, The Larry King Show, and more. He was a main doctor featured on the hit show Dr. 90210 for multiple seasons.
Personalized Care From Coast to Coast
Dr. Alter continues to distinguish himself through his compassionate demeanor and the individualized care he provides his patients. Through his patient-first philosophy and unparalleled expertise in genital anatomy and cosmetic procedures, demand for Dr. Alter's services have led him to establish offices in Beverly Hills and NYC, allowing more patients access.
Patients seek his expertise in genital aesthetics and repair, penis/scrotal surgery, gender confirmation, and other cosmetic and reconstructive procedures requiring a high level of skill and experience.